Capri and Blue Grotto tour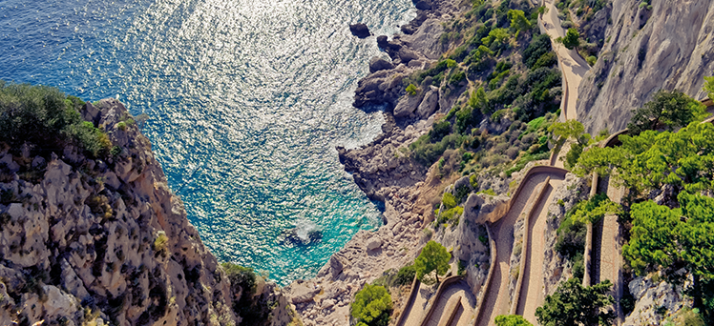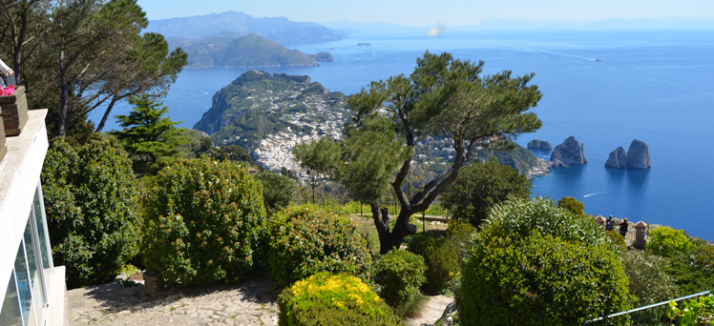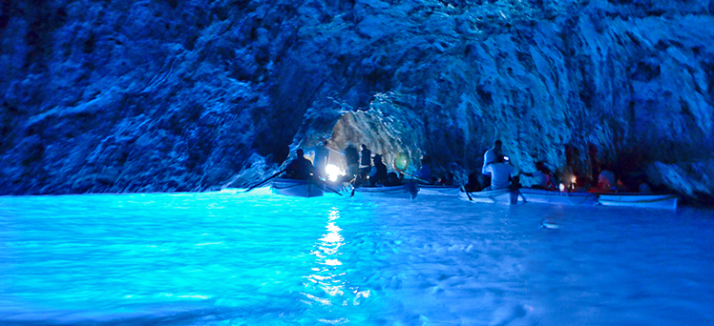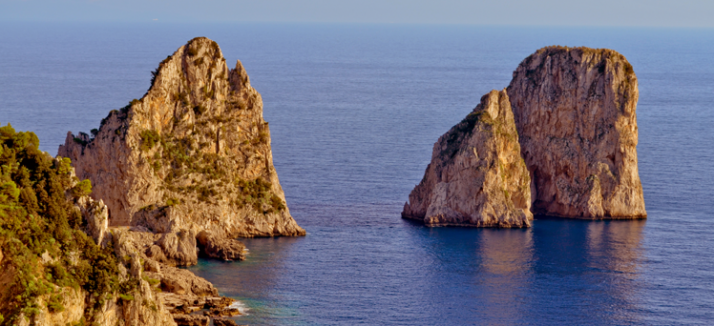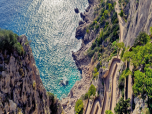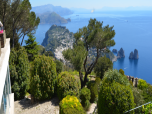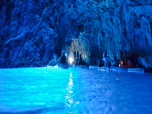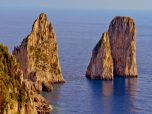 ---
everyday
duration: 8 hours
If you are staying in Naples, Sorrento, Amalfi coast or Rome take this wonderful opportunity to visit Capri; a tourist destination for international jet-setters and the jewel in the crown of the Mediterranean Sea.
You will be met by our licensed guide who will introduce you to the delights of the beautiful Island of Capri.
You cross to Capri by jetfoil to reach the main harbour Marina Grande where a convertible car is waiting to take you on the famous MAMMA MIA ROAD. This spectacular winding road is carved into the rock and affords you some superb island views.
The drive takes you to the Blue Grotto, known around the world for its intense blue coloured water due to the unique effects of the sun. You can unfortunatley only visit the inside of the Grotto if weather conditions allow; the cave access is only one metre high and entrance cannot be gained if there are rough seas or high tides.
After the Blue Grotto we drive to the second largest town on the island, Anacapri. This charming town is a world away from the fashion and glamour of the rest of the island. Here you can take the chairlift to the top of Mount Solaro where you have the most magnificent views over the whole island from its 589 metres high peak.
Following lunch and some time to explore on your own we drive to Capri's town centre. Here we stroll along the little alleys with their fashionable stores selling all of the top luxury brands. Take a walk around "La Piazzetta" the town's famous square where you may catch a glimpse of a visiting V.I.P!
Then, it is on to the last stop on this wonderful tour, the Caesar Augustus Gardens; here surrounded by lush greenery you can see before you the breathtaking panorama of Salerno's Bay and the famous Faraglioni rocks.
But…. just one further delight! A trip through Capri's lemon trees on the "funicolare" (cable car), down towards the sea and the pier of Marina Grande. Here once again you take the jetfoil back. What a splendid way to spend a day away from the noise of the city!
Request information
for this tour
---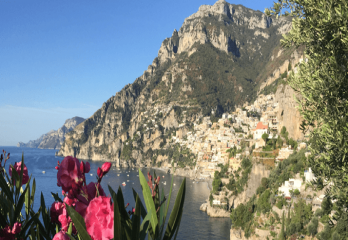 Amalfi Coast Day Tour reaching Naples by train from Rome
If you are in Rome and want a day away from the hustle and bustle there can be nothing better than to take a trip to see the serene,&n...
8 hours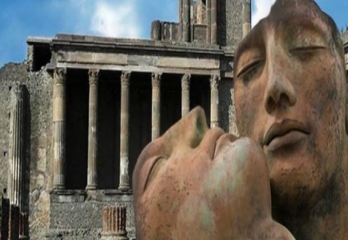 Pompeii and Vesuvius tour
Pompeii is a must see if you are in the area and the Vesuvius, which is the iconic symbol of Naples and Campania cannot be miss! ...
8 hours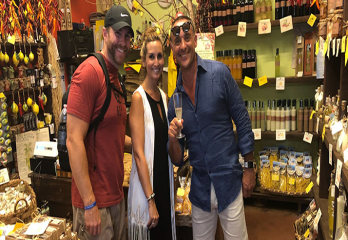 Sorrento food tour
In the company of an English-speaking driver/guide you will be taken on a whirlwind tour of the Sorrento Hills for a food experience...
8 hours