Capri boat tour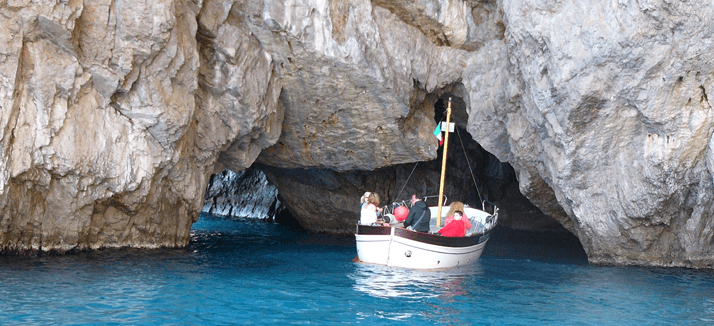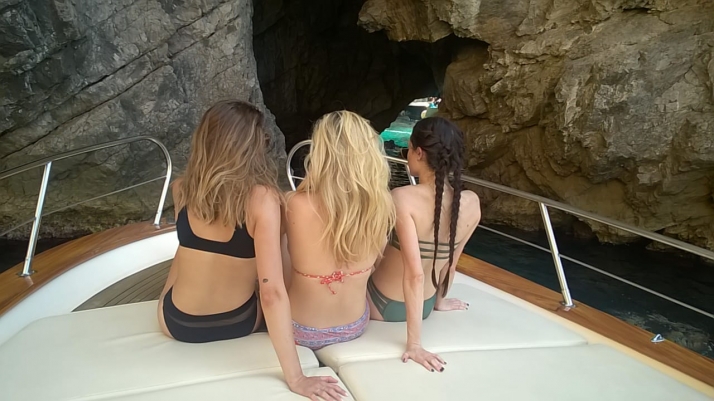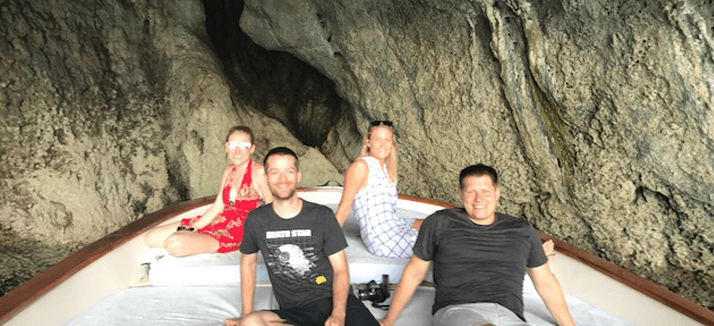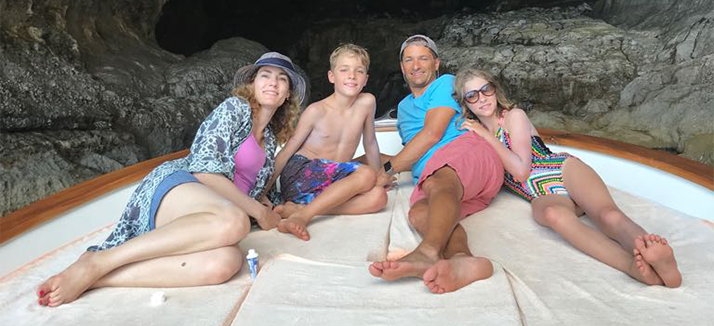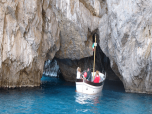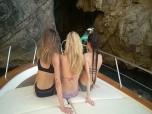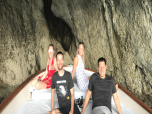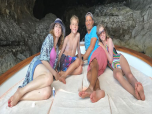 ---
everyday
duration: 8 hours
You will be met by your personal guide at the port of Naples or Sorrento for the jetfoil crossing to Capri.When you arrive at the Marina Grande the captain of a Gozzo boat will greet you with a welcome cocktail and towels and your trip around the island to visit the famous Grottos and the Faraglioni rocks will begin.
This trip around the island is stunning – different colours are reflected from the sea as you near the various caves; champagne, coral, emerald and the blue of the magnificent Blue Grotto. This is the most famous of the caves and named for the deep blue of the surrounding water. The cave itself can only be accessed if the weather and sea conditions are favourable as the entrance is very low, only one metre in height.
To gain access to the cave you have to jump into a rowing boat, the only size of boat that can enter this magical kingdom. You enter the cave to a world of contrasts with darkness all around you and the intense blue sea beneath you. It is truly spectacular and made even more so by the the Capreese sailors as they sing some of their beloved Neapolitan songs.
There is time for a quick swim in the clear blue waters and the you sail to the rocks that have come to symbolize Capri to the outside world, the Faraglioni, guardians of the island. As you pass under the "love arch" of Faraglione Stella you must kiss your lover as a promise of eternal love!
Back on "terra firma" you follow your private guide for a walking tour to La Piazzetta. This is the island's main square and where the luxury shops are to be found. Don't forget to keep an eye out for the VIP's who can often be seen having an "Aperitivo" at one of the many cafes.
There is one last surprise before the tour ends; a breathtaking ride on the Funiculare, the cable railway with its spectacular sea views. This takes you back to Marina Grande's pier through the wonderful smelling orange trees – a perfect end to a wonderful trip to Capril!
Request information
for this tour
---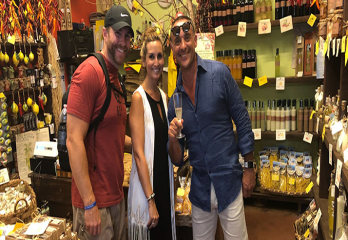 Sorrento food tour
In the company of an English-speaking driver/guide you will be taken on a whirlwind tour of the Sorrento Hills for a food experience...
8 hours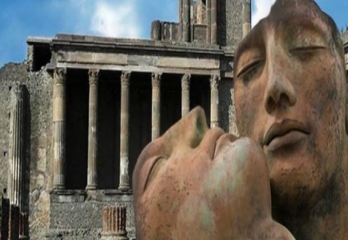 Pompeii and Vesuvius tour
Pompeii is a must see if you are in the area and the Vesuvius, which is the iconic symbol of Naples and Campania cannot be miss! ...
8 hours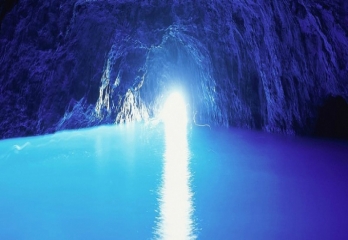 Capri, Sorrento and Pompei private tour
This is the perfect tour for those staying in the area for only a short time, those on a cruise ship stopover or day-trippers to the are...
8 hours